The Caissa Chess Award night, held in the Central House of Literature in Moscow on Monday, is aimed at popularizing and developing chess. The Award, a glass plaque with the chess goddess Kaissa engraved in it, was given to sixteen players, politicians, businessmen and journalists who had contributed significantly to the world of chess.
The event was attended by FIDE President Kirsan Ilyumzhinov, Russian Parliament Speaker Alexander Zhukov, Russian Deputy Prime Minister Arcady Dvorkovich, as well as a host of well-known politicians, athletes, members of business and intellectual circles, and of course the media.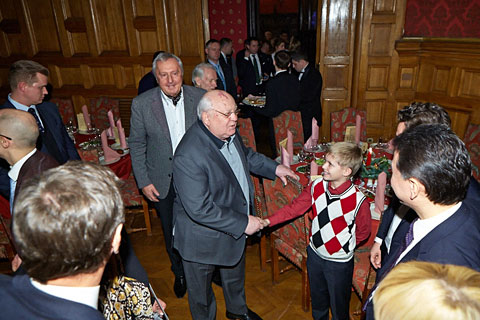 A special guest of honor: former President of the USSR Mikhail Gorbachev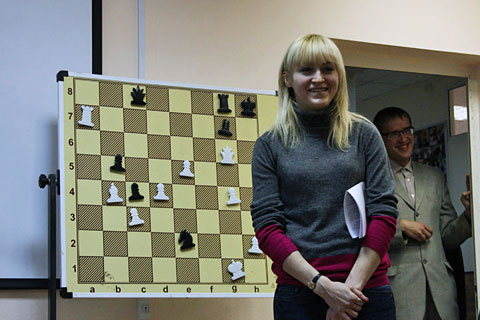 Before the ceremony recently crowned Women's World Champion Anna Ushenina
showed her games from Khanty-Mansiysk at a master class...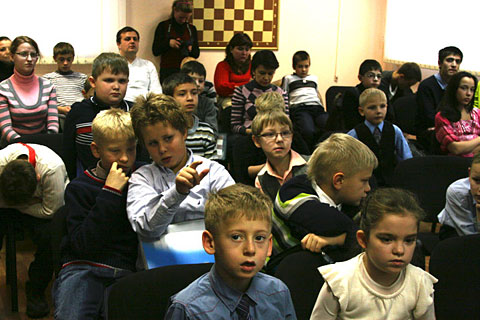 ... of attentive and engrossed young chess enthusiasts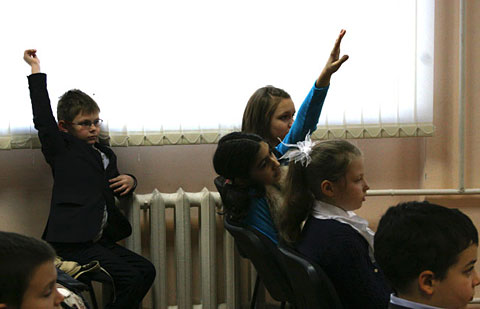 ... who were able to put their questions directly to the world champion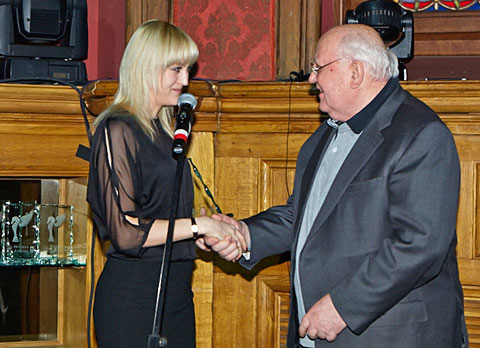 At the Caissa Award ceremony the now formally dressed Anna received heartfelt
congratulations from former Soviet President Mikhail Sergeyevich Gorbachev


Anna received a Caissa Award as the Brightest Foreign Chess Player. She thanked everyone who had selflessly supported the development of chess in the Soviet Union. "It was thanks to the Russian school of chess that there was such a big development, in the whole chess world. It is doubly nice that our game enjoys continued support and development at a governmental level."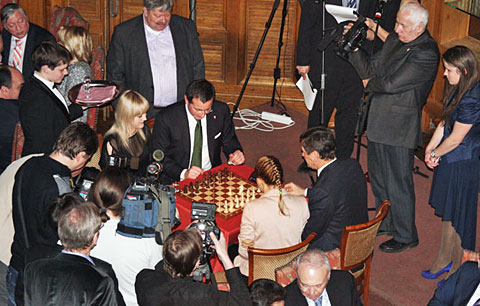 After that there were a couple of tandem blitz games for the public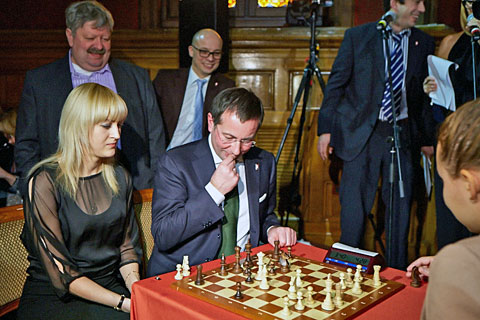 In one Anna teamed up with the president of the Moscow Chess Federation Vladimir Palikhata...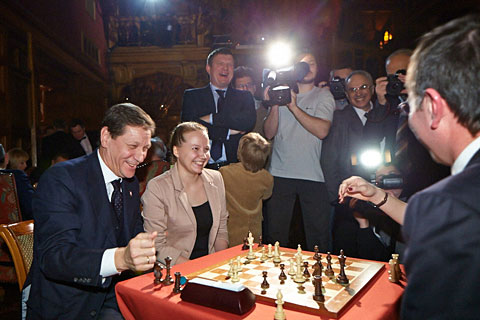 ... and was defeated by a team of Russian Parliament Speaker Alexander Zhukov,
who played with European women's and women's blitz champion IM Valentina Gunina
A second game with Anna Ushenina and FIDE President Kirsan Ilyumzhinov playing
Valentina Gunina and Vladimir Palikhata ended, we mention for posterity, in a draw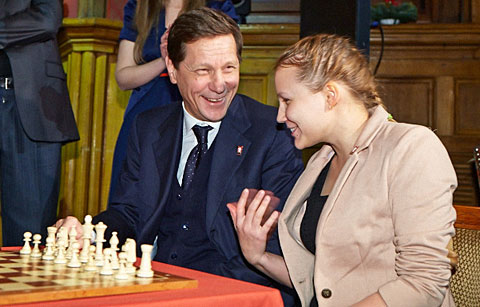 Valentina (above with Alexander Zhukov), plays for the Russian National Team and helped them take two Olympiad Championships. In addition she won the European Individual Women's Chess Championship titles and the World Women's Blitz Chess Championship, and was recognized at the Caissa Awards as the best female chess player of the year.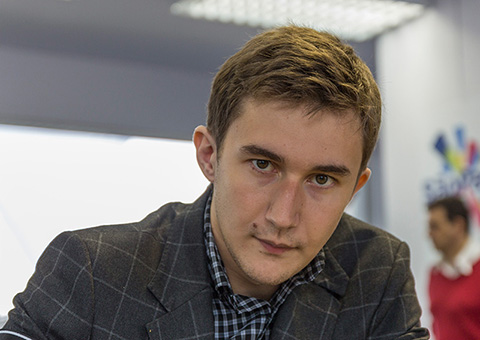 The Caissa Award for the Best Chess Player was given to Sergey Karjakin – well,
not physically, since Serge was in Beijing playing in the SportAccord World Mind Games.
Some other prize winners:

The "Discovery of the Year: Yuri Eliseev, World U16 Champion

For his contributions to the development and popularization of
chess in Moscow and worldwide: Anatoly Karpov.

For staging the World Championship Anand-Gelfand in Moscow:
Russian industrialist and chess lover Andrey Filatov

For the development of "chess parliamentarism": Alexander Zhukov

(Source: ChessBase)